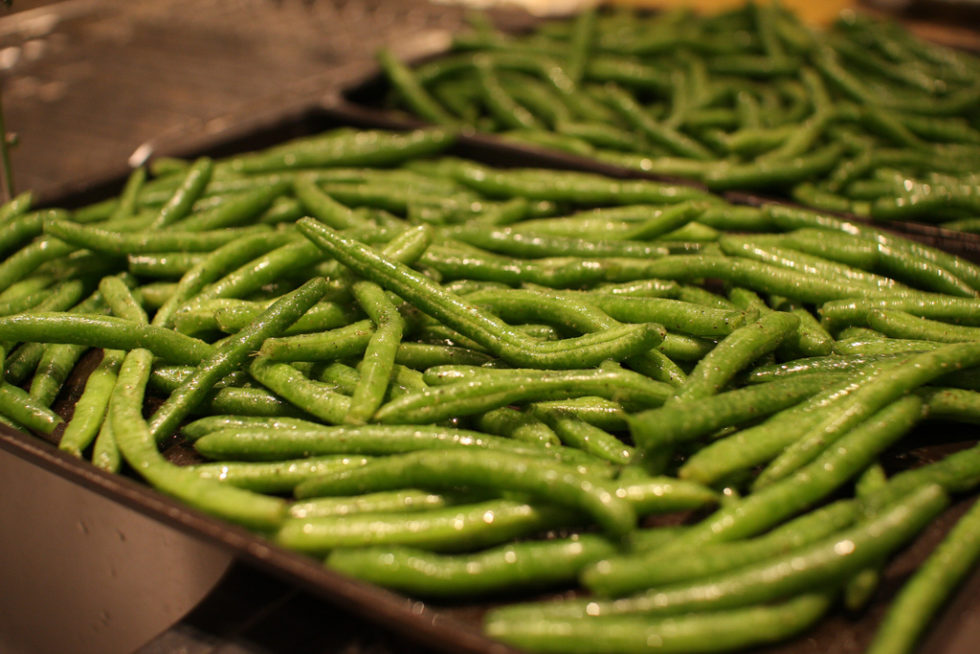 The simple addition of tarragon, shallots and some nice dry white wine will make your green beans sing this year! This is a simple, delicious recipe, with very few ingredients. About 20 minutes, and you'll have show stopping beans, bursting with flavor.
Tarragon Green Beans
TOTAL TIME: 30-35 MINUTES
PREP: 10 MINUTES | COOK: 20-25 MINUTES
YIELD: ABOUT 8 SERVINGS
LEVEL: EASY
Ingredients
2 pounds/1kg trimmed green beans
3 tablespoons unsalted butter
1 large shallot, finely chopped
1/2 cup white wine (we prefer a Sauvignon Blanc)
2 tablespoons of coarsely chopped tarragon (fresh is best)
Coarse salt
Fresh ground pepper
Instructions
Melt the unsalted butter in a large skillet over a medium heat. You don't want the butter to brown, so not too hot! Once butter is melted, add the finely chopped shallot, stirring continuously until translucent and soft (about 3 minutes).
Add the green beans and toss to coat in the butter/shallot mixture. Stir continuously for about 2 minutes.
Add the white wine and raise the heat to medium-high. Stir frequently, but not continuously for about 10-12 minutes. Reduce the heat to medium and continue cooking until beans are tender – about 4 or 5 more minutes. Stir in the tarragon and season to taste with salt and pepper.
Notes
If you used fresh tarragon, add a few sprigs as a garnish when serving.