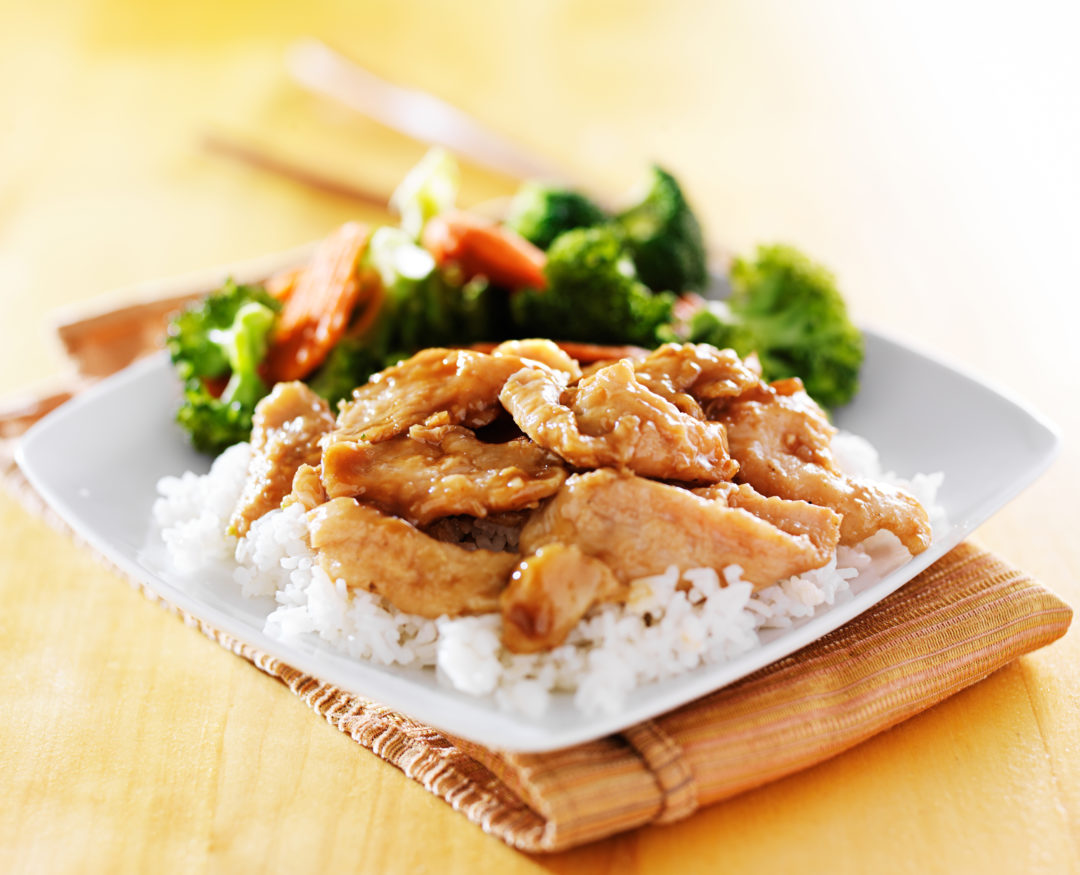 We love Teriyaki Chicken, but to get it right takes a long time. Well, not with the Instant Pot. The best thing to hit our kitchen in ages, the Instant Pot has transformed the way we prepare dinner. With a busy two-working-parent and two-busy-son household, time is of the essence. But, we refuse to sacrifice good food for saving time. Ok, admittedly, we do stop by for a McDouble from time to time, but I digress.
Asian food has long been a staple in our home. Whether Chinese, Japanese, Thai or Indian, we love the combination of sweet and savory, spicy, and smoky. Nothing combines them all together in sweet simplicity like Teriyaki Chicken. Now, you can make a delicious, and super simple Teriyaki Chicken in less than 20 minutes with the Instant Pot.
Enjoy the recipe – the first of many Instant Pot recipes to come. And, if you don't have one yet – get one. It'll change your world.
Instant Pot Teriyaki Chicken
TOTAL TIME: 20 MINUTES
PREP: 10 MINUTES | COOK: 10 MINUTES
YIELD: 4 SERVINGS
LEVEL: EASY
Ingredients
3-4 boneless, skinless chicken breasts, halved
½ cup honey
½ cup rice wine vinegar
2 Tbsp minced garlic
2 tsp ground ginger
½ tsp ground pepper
½ tsp red pepper flakes
4 Tbsp low-sodium soy sauce
2 Tbsp extra virgin olive oil
¼ Tbsp corn starch
2 Tbsp water
Instructions
Slice the chicken breasts in half, lengthwise and add to Instant Pot.
In a small bowl, whisk together all ingredients other than the corn starch and water.
Once whisked, pour the mixture on top of the chicken breasts in the Instant Pot. Close the lid, and cook on high pressure (sealed) for six minutes. Once the pressure cooking cycle is complete, quick release the steam and remove the lid.
Remove the chicken from the Instant Pot and shred the chicken breasts on a cutting board.
Press the Sauté button on the Instant Pot, and bring the juices to the boil. Whisk together the corn starch and water into a runny paste, and add to the boiling liquid. Add the shredded chicken and boil for about five minutes.
Serve on a bed of white or brown rice, or noodles. Add any vegetables you'd like.
Notes
Obviously, this recipe requires an Instant Pot. If you do not have one, do yourself a favor, and get one!