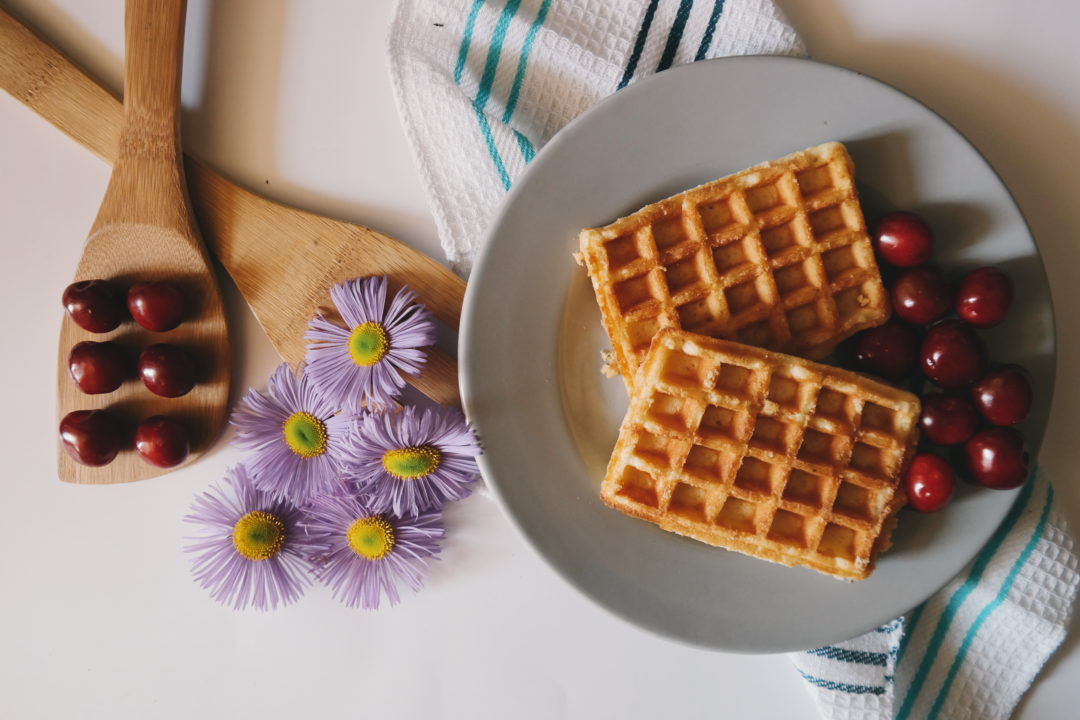 Nothing says Sunday brunch quite like a Belgian Waffle. Light and fluffy on the inside, with a slight crisp to the outside, these waffles will truly melt in your mouth. Serve with maple syrup, fresh berries, or any topping of your choice.
These are a huge hit in our house, and make for an easy, delicious breakfast!
Belgian Waffles
TOTAL TIME: 25 MINUTES
PREP: 2O MINUTES | COOK: 5 MINUTES (PER BATCH)
YIELD: 12 WAFFLES
LEVEL: INTERMEDIATE
Ingredients
2 cups all-purpose flour
3/4 cup sugar
3-1/2 teaspoons baking powder
2 large eggs, separated
1 1/2 cups milk
1 cup butter, melted
1 teaspoon vanilla extract
Warm maple syrup
Instructions
In a large bowl, mix together the flour, sugar, and baking powder. Separate egg yolks into another bowl, and egg whites into the bowl of a mixer (or a third bowl). Lightly beat the egg yolks, then add in the milk, melted butter and vanilla. Slowly stir into the dry ingredients and mix well (don't over-do it).
Once you've mixed into a well combined batter, beat the egg whites on medium-high speed (or with some extra muscle, if by hand) until you achieve soft peaks. Once egg whites are done, easily fold into batter. Again, don't overmix, or you'll lose the air in the egg white, resulting in a much less fluffy waffle.
Spoon your batter into your waffle press and follow manufacturer instructions. Serve with warm maple syrup.
Notes
These waffles are delicious served with fresh berries, a warm berry compote, or even some mascarpone (mixed with a bit of cinnamon and sugar). Just promise you won't use artificial store-bought "maple flavored syrup".